WAHOO!!! It's Friyay and its a three day weekend! Can I get an amen??? I am still on the snooze the alarm clock 150390 times and spill my coffee all over myself right before I walk out the door mode (yes that happened this week, and my stomach has burn marks to prove it and my favorite white tank top got a nice coat of nasty!), so I am excited for one more day to sleep in, binge watch Netflix in my PJ's until an unacceptable hour, and bake mounds of junk food that I can spend my night indulging in.
What better way to kick off the weekend than to link up with some of my very favorite bloggers to share my favorites this week!
First and foremost #bringonaheatwave #ineedsunpronto
Disclaimer:
I'm not a fan club type of girl, and I was never the teenager who swooned over Justin Bieber or the Backstreet Boys, but I just cannot help but LOVE the song
Die A Happy Man by Thomas Rhett.
When I heard this song on the radio, I fell in love with the sincerity and love evident in each word sung... then I watched the music video and instantly became awwwed over Thomas Rhett and his wife. #cutenessoverload #itsalmostsickeningitssocute #iwantthatfloralromper
I think what intrigued me most was despite his fame, his success, and their money, they are a typical couple that puts the Lord first. It's more refreshing than a Glacier Ice Gatorade (& those are my fav!).
I did a post last week talking about all of our woodland wedding! Check it out here to learn about all of the crazy little details I stressed out about for our wedding ceremony.
Last weekend I hosted a Painting Party with 3 of my besties. More will be on the blog next week, but it was a night filled with laughs and
writer's
painter's block, and it was seriously so much fun.
Recipe for this Berry Blast Sangria will be on the blog next week! This fruity delight tricked our brains that it wasn't below freezing and snowing outside. Would love love love to hear suggestions of your favorite girly beverages; after all, I'm still sitting here wishing it was sunny and 75!
Free and easy place card idea for any crafting/painting party. More details to come next week! And tweed bows make anything look better, right?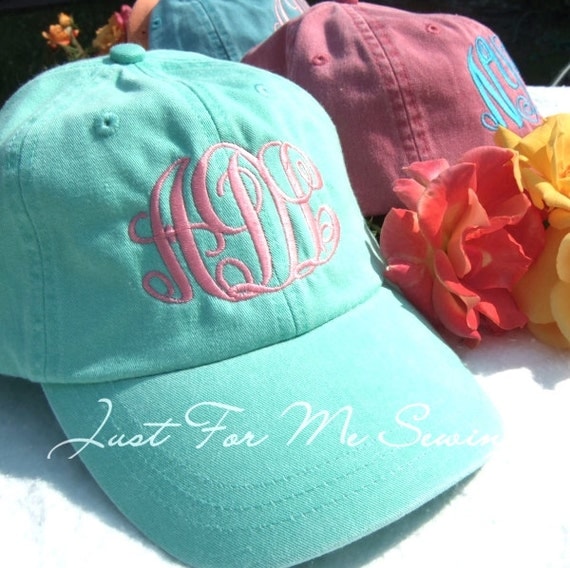 If I could wear a hat everywhere my size 8 feet traveled, I would be doing the happy dance every second of the day. And since I love anything you can put a monogram on as well, these hats obviously have my bank account spinning in circles.
Speaking of my bank account spinning in circles... these cuties are about to make another dent.
Flannel matching pajamas are another fav this week. Are you a fan? Target has some adorable ones on sale right now.
These cupcake pajamas are on sale for $12.48 and if you use the code EXTRA10, you get an extra 10% of clearance. Hurry now, because I may order all they have left! These are perfect for birthday gifts for your family or besties!
These breakfast cuties are $24.99, but I think the waffle, pancake, bacon combination, may be worth the splurged. #canigetanamen
Last but not least, sweater weather is the best weather. This sweater is one of my very favorites. Its warm and cozy, but not too restricting. Sometimes sweaters make me feel like someone has me in a choke hold. #inmybookcomfortalwayswins
My color is sold out but they have an adorable blush color here. And its on major clearance! #score
Happy Friday, friends! Thanks so much for stopping by!